ALL WE NEED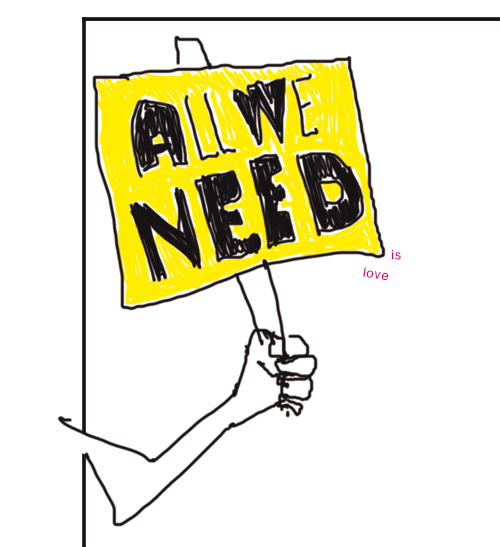 [ 8 videos of selection Image Contre Nature - 87mn ]
at ALTERNATIVE film/video festival - Belgrade
December 13th, 2018, 17h
with theme COLLECTIVism formulated by the artist duo Doplgenger (Bosko Prostran and Isidora Ilic), film/video artists from Belgrade (ex-Yugoslavia). The work of Doplgenger deals with relation between art and politics through exploring the regimes of moving images and modes of its reception. They deconstruct the film medium, language, structure and notions of text in order to discover the ways in which art/moving images participate in creating political reality.
ALTERNATIVE film/video festival
Akademski filmski centar
Dom Kulture Dom "Studentski grad"
Bulg. Zorana Djindjica 179
11070 Novi Belgrade
Serbia
email
alternativefilmvideo.org/
ALL WE NEED
Present and chaos, history and current events, the program " All We Need " develops a social, economic and political criticism. By various experiments, from the found footage to the documentary, appear alternately the beauty and monstrousness. How to denounce, to resist, to invent in response to consumerism and the outrageous profits, the capital gain and the injustice, an organized contempt of the life in the name of the profit, of the identity or any omnipotence?
The story begins with the myth, the Mediterranean, the shore and the sea, reflections of the moon on a silver dress, trace on the ground and body's loss in the night. In struggle, women and men undergo moral and physical tortures to open the earth to a better world, loneliness of being and despair, resistance, revolt, revolt, resistance. In a luxurious hotel of Barcelona, place of life and work of anarchists, the Collectivist Anarchism occurs. Far away, everything is fine, profit's prose, capitalist's festival, how so smooth are women and they give in to paradise, ecstatic. What a whiteness of ideas, what purity, the reality cleansed by the advertising rhetoric and the mortification of time. One minute for the hero, another and the fable collapses. The most grandiose stories, however magnificent they are, always end. But there are laughter and #.

Kaïros
11mn18 b/w stereo 2016 France
by Stefano
Canapa
& Elisa
Ribes
Kairos is a dance-poem, a march on the shores of the Mediterranean that evokes both the disappearance of the myth of sirens and the journey of migrants, between exile and resistance.
production : 529 Dragons
distribution : 529 Dragons
ICN 2017
clip

Los (De)pendientes
24mn b/w stereo 2016 Argentina
by Sebastian
Wiedemann
"Sampling Argentinian critical and revolutionary films from 1956 to 2006, Los (De)pendientes offers a great step in the conception of film history. Without any words, considering the past, it tells what visual works were faithful to the real issues of their times; considering the present, it shows in which poor condition are these crucial images of life and struggle; considering the becoming, it indicates what remains to be done to reconstruct a fairest and truest history of cinema; considering eternity, it is an auratic poem of bold shadows." NICOLE BRENEZ
self-production
self-distribution
ICN 2017
clip

poble
4mn25 color & b/w stereo 2018 Spain
by Albert
Bayona
A few days after the outbreak of the Spanish Civil War in 1936, the Ritz was taken over by the trade unions and turned into the "Gastronomic Hotel No.1". A picture of Lenin was hung in the hall and "collective dining rooms" were established.
self-production
self-distribution
ICN 2018
clip

Surplus
5mn40 color stereo 2008 Serbia
by
Doplgenger
Formally intervening with found footage of commercials, this experimental video allows one to rethink image while creating narrative which discovers one of many skillfully covered senses of media images. As the title suggests this video performs Lacan's opinion that in contemporary capitalism 'surplus value' is no longer capitalized for later libidinal enjoyment - nowadays surplus value is re-invested in production process.
production : Doplgenger
distribution : Doplgenger
ICN 2010
clip

Scherzo
5mn15 color & b/w stereo 2015 Italy
by Fabio
Scacchioli
& Vincenzo
Core
"O, wonder! How many goodly creatures are there here! How beauteous mankind is! O brave new world. That has such people in't!" William Shakespeare, The Tempest
self-production
self-distribution
ICN 2016
clip

slapstick social
15mn25 color dolby stereo 2008 France
by Frank
Gatti
social slapstick
self-production
self-distribution
ICN 2009
clip

A Droite Toute
16mn10 color stereo 2007 France
by
360° et même plus
Saturday June 9th 2007, upon a call from The Closed Circles Private Union, the right wing spreads over Marseilles.
self-production
self-distribution
ICN 2008
clip

An Infinite Loop for Resistance
5mn55 color & b/w stereo 2017 USA
by M.
Woods
2018 Official Rotterdam International Film Festival Selection An avant-garde is a front line. This is a work for the regeneration of the avant-garde. This is a media-fashioned attack aimed at the disturbing omnipotence of hyperrealism and fascist banality - best symbolized by Donald Trump's burning latex effigy. This is a violent collage - shreds of simulacral tumult, a riot in media waste. Meant to be projected anywhere - as a call to arms, a way to incite, an attempt at shaking the normalization of bigotry and authoritarianism. This is a call to #Revolt more than #Resist. This is not for photo ops. Rather than bathe in the aesthetics of nothingness, it is time to wake up and fight the active evil that radiates from the seat of "power" and alters the real through mediated nihilism.
self-production
self-distribution
ICN 2018
clip