EXHIBITION 2002
PAINTINGS by Xavier Moreno
Daki Ling -
between July 1 and July 6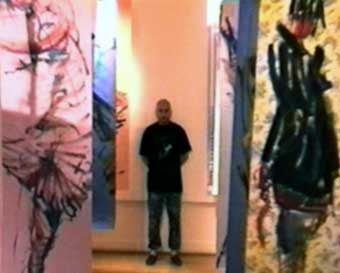 Underneath the limpidity, the traces. I let the colours shadow run.
With this gesture, the model as well as the painter
Are blended like a brush With its colour.
All those transparencies which pass In
My memories leave tracks on my path
To show me my tomorrow.
I look into myself like painting in itself.
I question myself like painting reasons.
xavier.moreno.free.fr
email