OPENING NIGHT 2003
June 30
19h30
performance by Emeline Girault
20h30
program Festival Tous Courts / Aix-en-Provence
Lices 12 rue des Lices / 13007 Marseille tel. 04 91 31 29 24
19h30
performance by Emeline Girault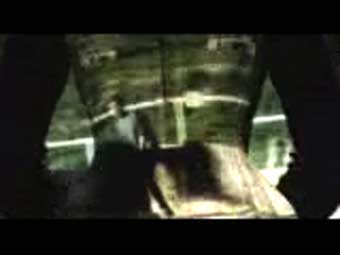 Projection of a super 8 film on the body of the author with background of industrial music; touching on the nightmarish and obsessional reminiscence of a childhood memory .
email
20h30
program Festival Tous Courts -67mn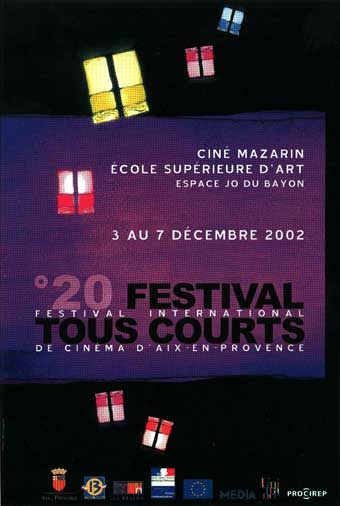 Fausse solitude
Pierre-Yves Cruaud 6 mn - 2000 - France
Neoklijt
reMI 9 mn - 1999 - Austria / Netherlands
Quasar
Maria Klonaris & Katerina Thomadaki 30 mn - 2002 - France
Samouraï
Johanna Vaude 5 mn - 2002 - France
Voilée
Zoulikha Bouabdellah 3 mn - France - 2002
Plus près de la fin
Alicia Ortiz de Zavallos 15 mn - 2002 - France
FESTIVAL TOUS COURTS
The Aix-en-Provence "Festival Tous Courts", considered as the 4th french short film festival, has been screening for twenty years now a selection of fiction, animation and experimental short films. Always supporting the "different cinema", the "Tous Courts" showed works of various avant-garde directors as Peter Tscherkassky, Martin Arnold or Jan Peters...
www.aix-film-festival.com