CLOSING NIGHT 2013
July 13, 2013
20h30
programme collectif Négatif
22h30
juggling clown
Théâtre des Chartreux 105, avenue des Chartreux / 13004 Marseille tél. 04 91 50 18 90
20h30
programme collectif Négatif - 95mn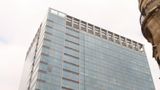 click on the images
UN FILM ÉCRIT (2013, 10 min.) by Boris Du Boullay
Since the switch to numeric, I don't film anymore: I edit. But the less I film, the less I edit; and the less I edit, the more I get old. So I write.
TUNNEL (2012, 3 min. 50) by Yves-Marie Mahé
A freeway without cars.
SOUDAIN (2008-2009, 1 min. 20) by Vân Ta-Minh. Musique : Dan Dahan
"Suddenly, two eyes open in the dark. Then turn into fish. Then into a mermaid. Then into all kind of monsters…"
ÉRAFLURES (2013, 8 min. 30) by Yves-Marie Mahé
The theme of graffiti has been treated numerously on TV, whether dealing with caves, public toilets, World War II or 'May 68.
HP2 (2013, 1 min. 43) by Julien Bibard
Music video for the band Joujou. Made from black and white negatives reworked on 16 mm. After the destruction of the original loop, all that is left is a raw capture slowed down by 25%.
POLAROÏD VERSUS ROMAN PHOTO (2012, DV, 3 min.) by Yves-Marie Mahé
Variations around a photography of singer Charlelie Couture and his musicians. The musical soundtrack by Ruth bears no relation except its French nationality and its time: its function is to underline that the original material is a still image that gets animated through the magic of cinema. If I dared I would conjure up Marguerite Duras through a quote from Laura Adler: "This novel, these photos, read like a fotonovela."
L'ENQUÊTE DU MYSTÈRE IMPOSSIBLE (2011, 11 min.) by Christophe Frémiot
On November 11th , 2011, at L'Etna, a movie theater right in the Temple district in Paris, a movie was shown to an astounded audience: "Investigation of the impossible Mystery". Surprising revelations about the "end of the world of December 21st, 2012" derived from a dangerous and scrupulous investigation by the author to the borders of the Baltic Sea.
MARCHE OU CRÈVE (2002, 7 min.) by Tony Tonnerre
One day in a precarious life in Paris, from absurdity to real distress. "I was so miserable, a dog wouldn't have left his side of the stove at my sight" (Grimmelshausen, Simplicius Simplicissimus)
LE DOBERMAN, HISTOIRE ET CARACTÉRISTIQUES (2012, 4 min. 30) by Fabien Rennet
The most stiking characteristic of a Doberman is its intelligence. An intelligence that shines through his eyes, his behavior, his whole being. An active and dynamic intelligence, just waiting to be expressed in action. It is said that a doberman's brain grows faster than its cranium, which explains why the dog becomes mad in a few years and grows a bite that makes him dangerous for all.
ON/OFF (2012, 2 min. 47) by Yves-Marie Mahé
After shutting off his television set, a man discovers that he shares his apartment with someone else. The latter is displeased that the TV is off. As two new characters appear in the room to arbitrate, mayhem ensues…
BLOW JOB (2008, 2 min. 23) by François Rabet
A movie downloaded at 300 kb per second! Where pixels come to get their hole drilled!
SCORPION VIOLENTE PRESENTA MISTRESS CATTIVA IN BACKDOOR ACTION – TECNICHE DI AUTODIFESA FEMMINILE (2012, 4 min. 27)
Music video for Scorpion Violente.
PLAN CUL (2013, 25 min.) by Giulio Basletti & Ada Uomo (Avant-première)
"Any resemblance to real persons, living or dead, is purely coincidental"
A pornographic long take following almost all the rules of Haptic cinema as initiated by André Almuro, from its set (a simple bed) to its editing, Plan Cul plays with/around the representation of sex on screen and the new inquisitors keeping afloat a very lucrative prohibition. The sound deliberately refers to the idea of show, of audience (as in any vocal expression from the masses of all social classes) through a multitude of audio snatches from epic movies. Subtitles lifted from movies of all kind offer a parody of this new censorship created to speculate, bargain, sell and overall do much worse than what it pretends to restrict…
"The act of love, for instance, is a confession. Selfishness is distinctly heard there, vanity is flaunted, or true generosity reveals itself. (…) No man is a hypocrite in the midst of his pleasures (…)" (Albert Camus, La chute)
JOUR EST NOIR (2004, 4 min.) by Tony Tonnerre
« Armed with a small analog camcorder, a tape recorder and finally a VCR doubling as a flatbed editor, he single-handedly recreates an environment of pure violence and becomes schizophrenic: sound represents the social exterior, an opening to the world that is either condemned or in mourning; image would then be his vital (and often closed) space where he puts himself in the frame like a caged animal (Derek Woolfenden, A warning to the viewer of Tony Tonnerre's movies)
(Thanks to Patrick Fuchs for translation)
Collectif Négatif
Founded in 2007 by Yves-Marie Mahé, the Collectif Négatif is composed of a group of eclectic filmmakers whose main common point is defying categorization, even among the experimental genre to which they are often (rightly or wrongly) linked. With this collective, Yves-Marie Mahé not only provides a rallying point on the affective and creative levels but also federates unclassifiable filmmakers. There could be a thousand ways to approach the Collectif Negatif but I believe their differences and various (sometimes opposite) inspirations are what constitute its main singularity.
The biggest strength in Collectif Negatif might be that it has no specific or political ambition, and no agenda to change its audience. It simply aims at expression without restraint, real or false; if its films are violent, that is not mere provocation but a desire to faithfully transcribe their enraged and anguished vision of the world. This collective was not born out of a specific school of thought or the need for a manifesto. Its ramifications are first and foremost emotional and cultural (meetings linked to festivals or alternative venues of all kinds, mostly devoted to films or music out of the mainstream).
(Thanks to Patrick Fuchs for translation)
email
http://collectifnegatif.free.fr
22h30
juggling clown







click on the images
Le cri du Feu by the Fire Juggler
A show of Co Equivog
duration : 25 min
interpretation : Yansé bailly
staging : Eric Brunel
collaboration : Gisèle Martinez
creating set : Mike Reveau Peiffer, Eric Brunel
style : juggling clown
A funny character coming from a distant country and speaking a language that is familiar to us arrives with all its paraphernalia to tell us his story. The Fire Juggler takes us into a world of magic, poetry, music and surprises. Fire stick, bollas, whip and other items Circus will amaze you.
http://equivog.free.fr