AUDIO CHRONICLE 2010
Dolly Dolly
between July 12 and July 17, 9h15 rediffusion 16h45
Radio Grenouille 88.8
Listen to the audio chronicles of the festival
Dolly Dolly
day 1
day 2
day 3
day 4
day 5
day 6
by P'Silo and the "Cie des Bouffons" with Duchesse D., Mike Reveau Peiffer & Ange Rosa Berr, editing Ange Rosa Berr & Tony Regnauld.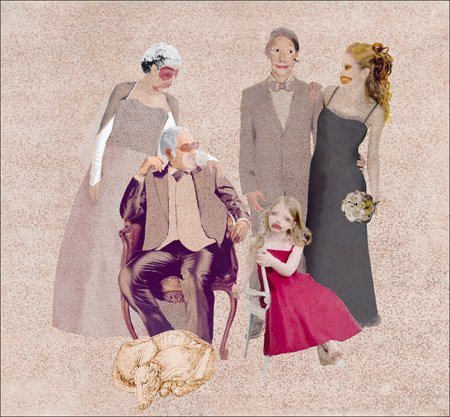 The Images Contre Nature festival chronicles, are, originally, a radiophonic series of six episodes, created hand in hand with Radio Grenouille who play them on the airwaves in July at the same time as the festival.
Each year the story changes. In 2010, Desmond "the demon" intends to create a family, a perfect little family, even if it means the corpses end up sitting down to sunday lunch. In his crazy deadly race, he sows emptiness and fear. The hunt is on. After having picked a pretty young girl and an old man to be the grandfather, Desmond sets off, early in the morning, at the jogging time of the most valorous grannies, in the Ramboillet forest from which he returns laden with a white head. it is enough that a young woman rings at his door for her to become the long awaited bride. A dreadful tale.