INSTALLATION 2004
"VIS-À-VIS" and "?" by Winnie j & JL
Maison Orangina -
between June 25 and July 2, 9h to 13h & 14h to 18h
varnishing
June 25, 19h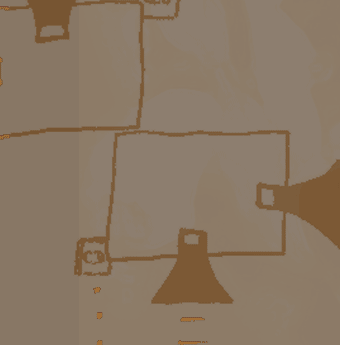 "Vis-à-Vis"
It is a sound play between two people handling two points of diffusion. These points are in the medium of the passage, in opposite in order to being the centre of attraction. Small play :
a : press on the button play of one of the 2 remote control
b : listen...
c : press on the button play of one of the 2 remote control
d : listen...
e : you can mixer these 2 sources with your liking, or not, as you want.
"?
Durée : 12'
"?" is a conversation between 4 distinct points of diffusion which are answered, is opposed or agreed : 2 sounds/ 2 visuals et sounds.
The play is to place themselves in the center, to turn eyes, ears and head in order to listen to the image and to look at the sound.
Images filmed for their sound, become assemblies : one placed on the right, the other placed on the left, and the other in front and behind. We are the result of these conscious or random unions depending on the state.
NAUFRAGÉS VOLONTAIRES CO
We are researchers multicartes touches with all. Our strange experiments rises an esthetics
from the fall, error, saturated, of what one does not keep, slags.
We currently collaborate with the Institute for young blind men and amblyopes the Arc in Sky of Marseilles, the Radio l'Éko des garrigues of Montpellier, the high school of Beaux-Arts of Nîmes.
We are winnie j et jl. alias naufragés volontaires co.
email