CLOSING NIGHT 2014
by 360° et même plus
July 5, 2014
20h30
first part
21h30
second part
Théâtre des Chartreux 105, avenue des Chartreux / 13004 Marseille tel. 33 4 91 50 18 90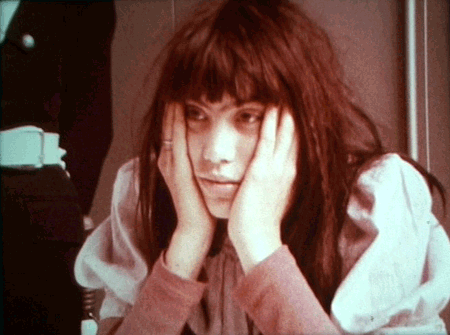 20h30, first part
Albertine, le souvenir parfumé de Marie-Rose
by Jacques Kebadian and the Collectif Eugène Varlin (France, 1972, 16mm, 25' - video)
with Franssou Prenant
Cheeky and anti-authoritarian comedy, between fiction and documentary. "Albertine" is a youth and desires insurrection film-manifesto. It tells the story of a teenager in rebellion against school, rancid family, religion and features young people asserting their rights to free sexuality and abortion for minors.
[ Followed by a discussion with Franssou Prenant ]
21h30, second part
I'm too sexy for my body, for my bo-o-o-dy by Franssou Prenant (France, 2012, 78')
Forty years after the first, and memorable, Panafrican Festival in Algiers in 1969, a second festival took place, reuniting 49 countries from the continent. Franssou Prenant filmed several of the dance companies involved, during rehearsals and on stage, the energy and grace of the dancers' levitating bodies. A musical film.
[ Followed by a discussion with Franssou Prenant ]
360° et même plus
The 360° et même plus film collective was founded in 2005 in Marseilles, France. It produces and distributes documentary or experimental films with a social and political edge. Embracing the lightness of direct cinema in its sensitivity and reactiveness to current events, the collective's filmmakers opt for the least constraining production processes while working towards cooperative financial sustainability. In its approach to filmmaking and distribution, it positions itself at the margins of the film and television industries. 360° et même plus also works on transmitting its practice (video workshops), curates screenings (Hors Cases cycles) and collaborates artistically and technically on other projects (picture and sound editing, graphic design…).
http://www.360etmemeplus.org