VJING NIGHT 2015
Magic Mix by Denis Cartet & Alain Nicolas
A live presented as part of the Street Art Festival which combines Images Contre Nature
Cours Julien
Saturday July 11, 22h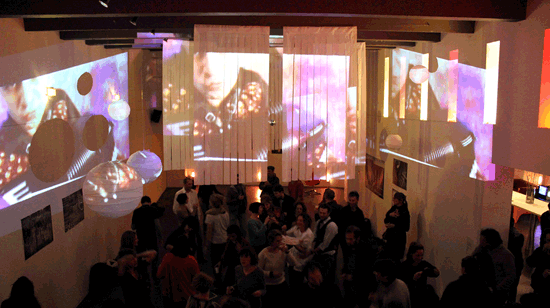 Magic Mix
A live set audio-video, a duet for four hands, mixing pearls of cinema and music which make up the precious necklace of our collective memory. Denis Cartet and Alain Nicolas invite us on a journey from Gene Kelly to Daft Punk, playing the most unforgettable songs on the big screen and combining the video clip with musical.
Denis Cartet is a film maker, director of Digital Borax. Since 1992, he has pursued a demanding career as author-director in Marseille. He is also a VJ, constantly questioning the relationship between picture and sound in live performance.
Alain Nicolas is musician and composer, and has pursued an active career for the last 25 years with the group Raoul Petite. Passionate about both sampling and picture, he is currently exploring mashups as a new form of expression.
On 11 July, Magic Mix will trace the history of music through a mix of video clips of all styles, from all times, leading to a series of audio-video mashups orchestrated in duet.
email
http://magic-mix.fr